What are the top 10 biggest open world maps in gaming that are regarded to be the biggest, on the other hand? Since Grand Theft Auto III introduced the idea of open-world gaming to the general public, the scale of open-world maps has been a hot issue in the gaming community. Since then, developers have increased the size of their open worlds to sometimes absurd proportions, and many publishers continue to promote this as a major selling feature in their marketing campaigns.
As a general rule, randomly created planets (such as those seen in games like Minecraft and No Man's Sky) will not be included. We'll instead look at open worlds that have been meticulously created by developers down to the smallest detail on the map, no matter how imposingly large they may seem. Additionally, titles such as The Witcher 3: Wild Hunt and Assassin's Creed: Valhalla just fall out on making the top 10, but this should give you a decent sense of what's to come in the near future. We performed extensive research on each map size from a variety of sources, and we made every effort to determine sizes (in Square Kilometers) as precisely as possible.
10. World of Warcraft

World of Warcraft, the massively popular massively multiplayer online role-playing game developed by Blizzard, is widely regarded as having one of the largest open worlds of any online multiplayer game, and it continues to be one of the largest even now. The collective zones of World of Warcraft cover an astounding 207 square kilometers, making them mesmerizingly large and befitting of a highly inhabited and huge MMO that is still capable of competing against other current open worlds.
9. Assassin's Creed IV: Black Flag
Ubisoft's Assassin's Creed franchise is no stranger to having absolutely enormous open worlds (one look at both Odyssey and Valhalla will tell you all you need to know about how big they are), but surprisingly, Assassin's Creed IV: Black Flag still holds the title as the series' largest game in terms of size. Coming in at 235 Square Kilometers, Black Flag's sprawling Caribbean islands are a sight to behold. Unfortunately, it has been the topic of some debates before considering that a large portion of Black Flag's map is actually just ocean, so it doesn't necessarily fit into the mold of a traditional "open-world" by design. However, its massive size still deserves a spot on this list.
8.  True Crime: Streets of LA


While this list may lack any Grand Theft Auto games, one of its genre competitors boasts quite an impressive scale instead. True Crime: Streets of LA was released around the time of GTA's popularity peak, but it somehow managed to separate itself by having an almost 1:1 recreation of several parts of Los Angeles, including Beverly Hills and Santa Monica with most street names and landmarks accurately reproduced. In total, Streets of LA's map size comes in at a supreme 622 Square Kilometers… and we haven't even touched the surface yet.
7. Just Cause 3

Not only is the Just Cause series renowned for its exhilarating action and open-world exploration, but it's also well-known for the sheer size of its open environments. We're going to make an exception on this occasion since we're combining both the map size of Just Cause 4 (1024 Square Kilometers) and the somewhat larger map size of Just Cause 3 (1036 Square Kilometers). It doesn't matter how you look at it, these are some of the most expansive open environments in video games, even though some may dispute the value of the actual sandbox and the activities that take place inside it (or lack thereof).
6. Asheron's Call

MMORPGs are renowned for having extremely huge open-world landscapes in order to accommodate large numbers of players, but this also serves the goal of immersing us even more into magnificent, grand-scaled fantasy realms. In some ways, the now-defunct 1990s MMO Asheron's Call, which had a massive 1295 Square Kilometer area, may have prepared the way for something like World of Warcraft or Guild Wars today. Granted, it wasn't very visually appealing, and its open-world seemed expansive just for the sake of being expansive, but it still deserves to be included on our list.
5. Death Stranding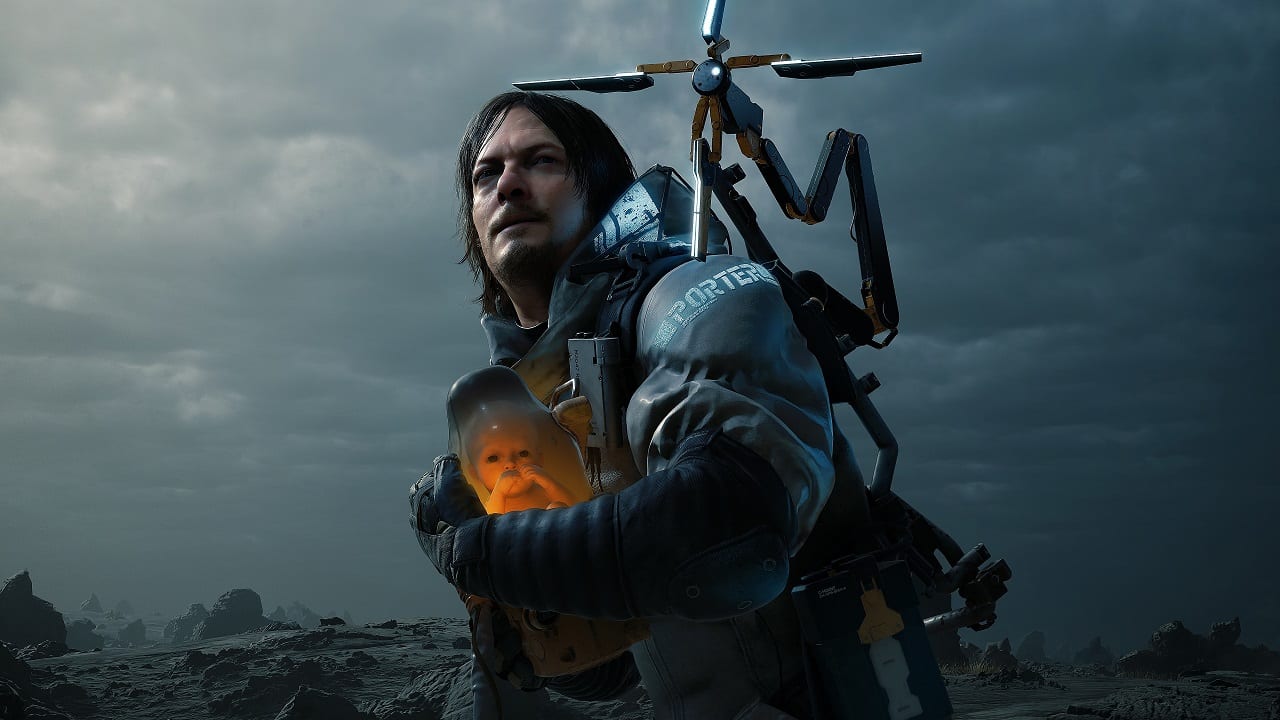 Death Stranding, developed by Kojima Productions, was launched in 2019, and one of the first things players may have noticed about the game was how much walking they had to do in order to traverse its massive open world. Death Stranding's bleak but beautiful planet, which is 1360 square kilometers in size, continues to be a technological spectacle, owing to excellent graphics and a layout that was heavily influenced by Iceland. Even while its real map size may have gone unnoticed owing to the sheer number of open worlds being offered by AAA games these days, Death Stranding managed to sneak in as being one of the biggest.
4. Test Drive Unlimited 2

For the sake of putting into perspective exactly how vast the map size of Test Drive Unlimited 2 really is, we should compare it to the map size of another famous contemporary open-world racer, Forza Horizon 4, which has a 72 Square Kilometer map of England. With the islands of Oahu and Ibiza measuring in at a staggering 2116 square kilometers, Test Drive Unlimited 2 is 30 times bigger than Forza Horizon 4 in terms of geographical area. Despite its massive size, it is just the third-largest open-world racing game in terms of overall size.
3. The Crew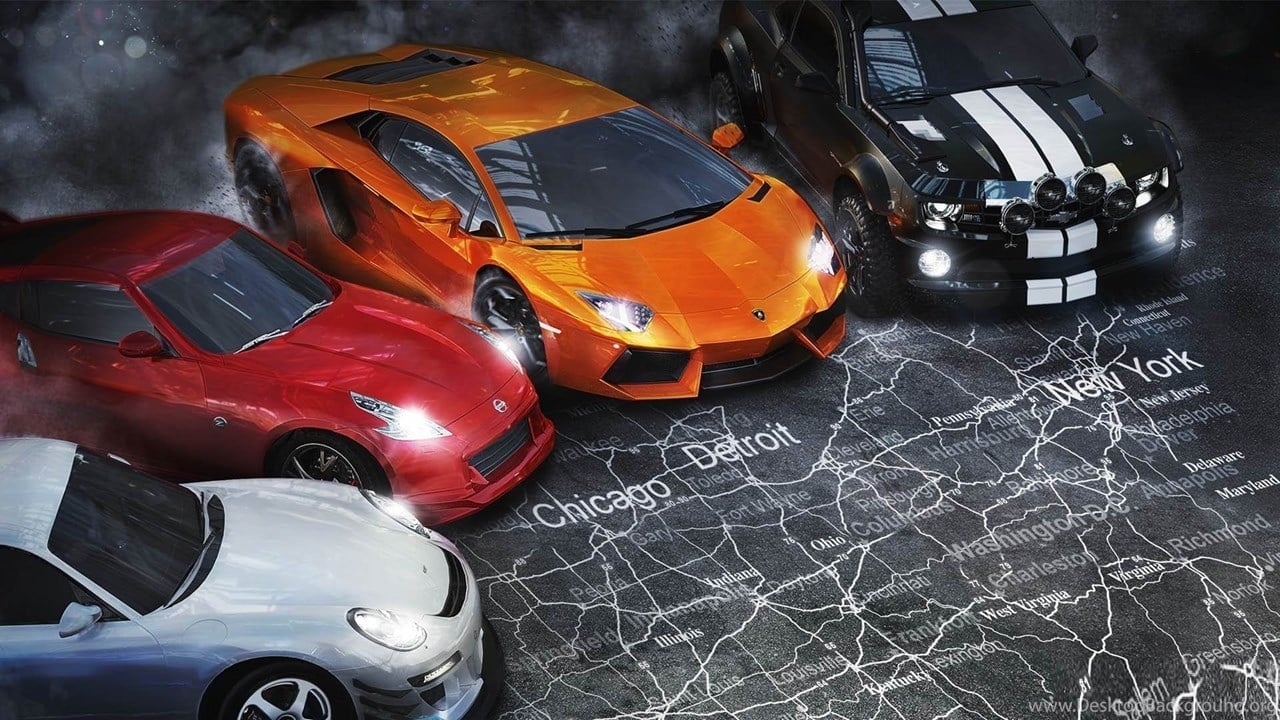 In terms of scale, Ubisoft has a thing with assassins, but this time around we're talking about automobiles. The Crew had an open world that allowed players the opportunity to explore the vast North American area that was displayed. Despite the fact that the map was not drawn to scale, the open-world nevertheless provided almost 5000 square kilometers to explore, which is incomprehensible when compared to the preceding entries on our list. Even while it isn't the most aesthetically beautiful open-world game, nor is it the most popular open-world racer (we'll get to that in a minute), it serves as a testimony to Ubisoft's big aspirations when it comes to global sizes.
2. Fuel

Asobo Studio showed their talents in really colossal open environments long before Microsoft Flight Simulator became a household name. A large part of the company's 2009 open-world racing game Fuel, which is regarded as an underappreciated gem in the racing genre, takes place on an open-world map that is (wait for it) 14,400 Square Kilometers in size, which is an accurate representation of Connecticut's actual size in the United States. The fact that a racing game achieved such a high ranking on our list was a testament to the fact that it accomplished something well at the time it was developed.
1. Guild Wars Nightfall