Sony revealed this week that the 2018 God of War game would be coming to the PC platform. It'll leave from the PlayStation consoles for the first time and become accessible to PC gamers on January 14th, along with a "vast array of graphics settings and choices" that allow PC players to customize their cutscene-free experience to their liking. Because God of War Ragnarok was not mentioned in the announcement, there is currently no news about its release on the PC platform.
In a post on the PlayStation Blog this week, Grace Orlady, senior community manager at Sony Santa Monica Studio, revealed the PC version of God of War. God of War has sold over 19.5 million units on the PlayStation 4 as of August 2021, and Orlady said that the devs "can't wait to share that experience with a whole new set of gamers on PC."
Along with NVIDIA DLSS and NVIDIA Reflex, Orlady said that the PC version of the game would support ultra-wide monitors, bespoke keyboard and mouse setups, and gamepads such as the DualSense. Additionally, it'll allow customized settings for each platform, which means people playing on PC will likely experience a better version of God of War if their computers can handle it. That was our experience with Horizon Zero Dawn on the PC, so it's natural that God of War will follow suit.
"Our PC version offers a variety of graphics presets and settings that allow you to customize your visual experience depending on your system configuration," Orlady said. "From better resolution shadows and enhanced screen space reflections to improvements to the ambient occlusion pipeline with GTAO and SSDO, God of War on the PC can achieve a visually stunning level of detail that is unmatched on the platform."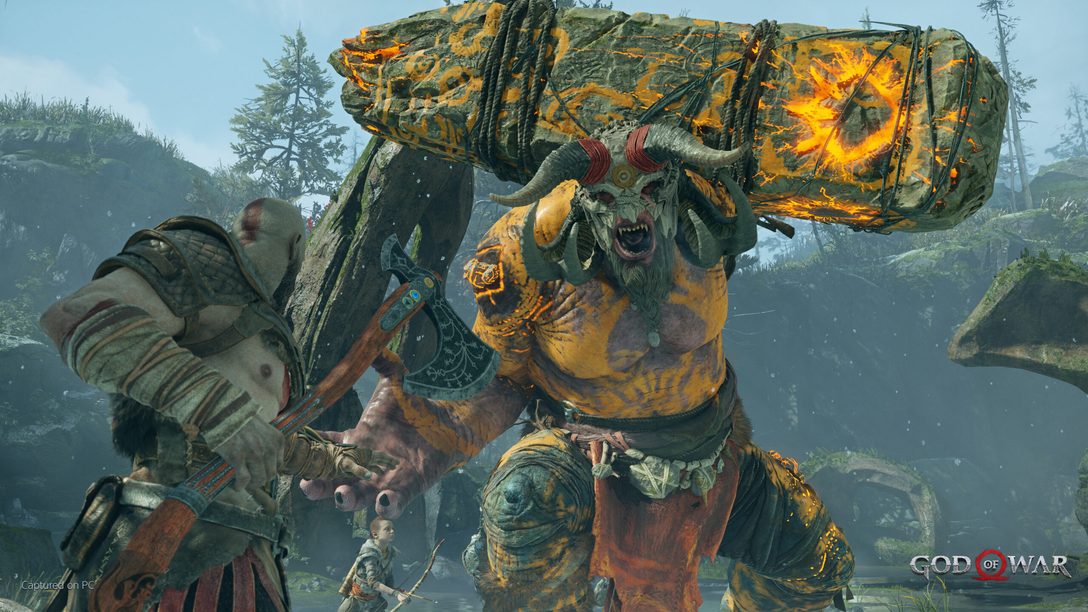 Additionally, purchasing God of War on the PC platform unlocks certain digital material that was previously accessible in the console edition. Purchasers will get the Death's Vow Armor Sets for Kratos and Atreus, the Exile's Guardian Shield Skin, the Buckler of the Forge Shield Skin, the Shining Elven Soul Shield Skin, and the Dökkenshieldr Shield Skin immediately.
Sony said that it would reveal more information regarding God of War's PC adaptation as the January release date approaches.